The largest LCD 3D printer worldwide.
Enabling custom mass manufacture and large component printing. From Dentistry to product design and manufacture, the LC Magna's 23.8" LCD screen and 510 x 280 x 350mm build volume manages larger projects with speed and accuracy delivering print results and geometry previously impossible using traditional manufacturing techniques.

Rapid printing speeds

16mm per hour enabling large volumes of parts to be printed quickly, accurately and consistently.
Printed at 100μm.
Over 95% of scanned data within +/- µm

Largest LCD 3D printer

With a large platform and build volume of 21.1 x 11 x 13.8" a wide variety of parts can be easily produced.

Cost Advantage

Complemented by our own range of high performance resins, LC Magna delivers an unbeatable value proposition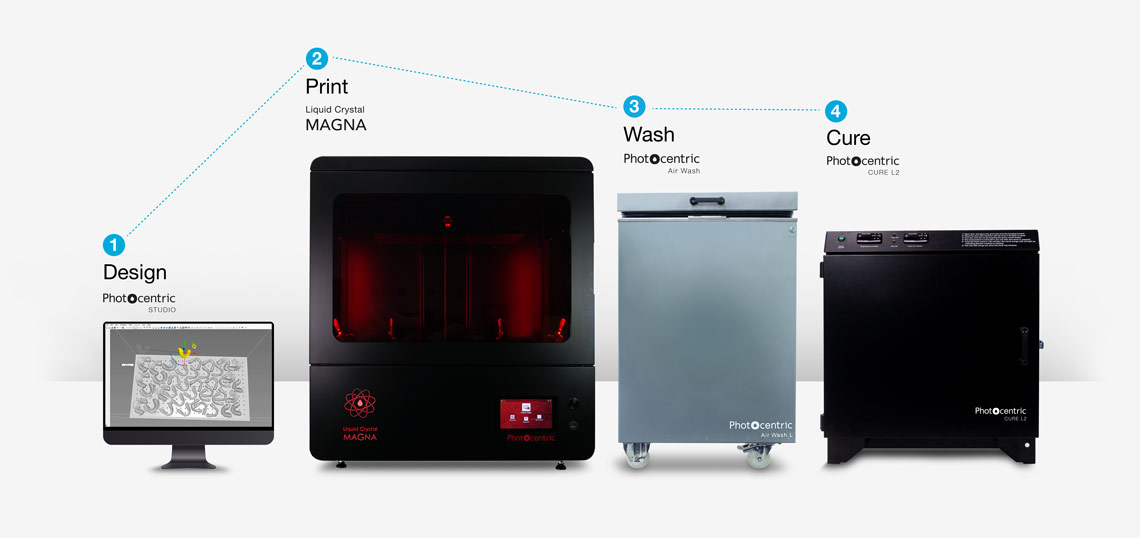 1. CAD files are loaded into Photocentric Studio or Photocentric Additive and prepared for printing with a few clicks.
2. Simple printer set up to convert files into physical dental models' layer by layer.
3. Printed parts are washed removing excess resin.
4. Parts are cured and ready for use.
Professional, reliable plug-n-play technology
Built to deliver consistent results over time LC Magna is manufactured in the UK using the highest engineered materials possible, setting new standards in printer quality and reliability.
Designed to enhance user experience the vat clamps make it easier to lock the resin vat in place.
Built in handles, pouring spouts and etched depth gauge enhance user experience and reduce wastage.
3) 4K Ultra High Definition Display
Delivers accuracy previously unachievable with large format (SLA) print solutions. xy pixel pitch of 137 micron will deliver higher resolution due to benefits of anti-aliasing. Scanned accuracy of +/- 100 microns can be obtained across the bed.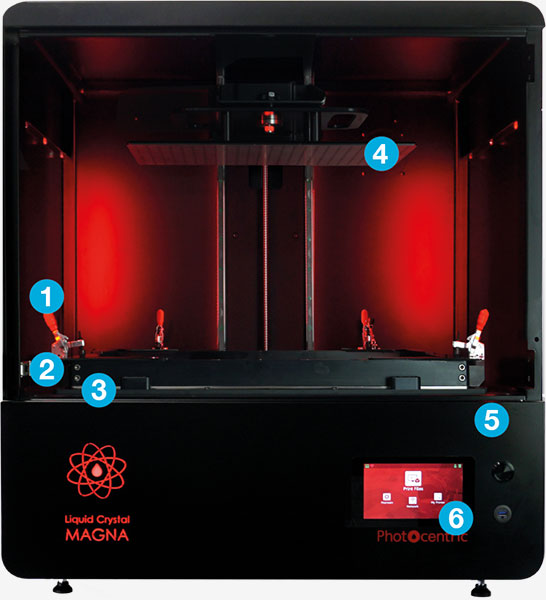 20.1 x 11 x 13.8″ is the largest commercially available LCD 3D printer. LC Magna suits a variety of applications and different industries.
5) Peel Release Technology
Our patented blow-peel technology all but eliminates the forces that come into play with large build volumes and has been stress tested with the most demanding 15Kg solid builds.
The 7″ touch screen interactive interface gives full functionality and real time user information on print status and function. Network/Wi-Fi connectivity built in.
Learn how LC Magna is changing the way companies operate with 3D Printing.
Smilelign & S4S
Aligner Manufacturer
Smilelign and S4S are major players in the dental aligners in the UK. They had tried almost every manufacturer of 3D printers to meet their requirements for reliability before deciding upon Magna.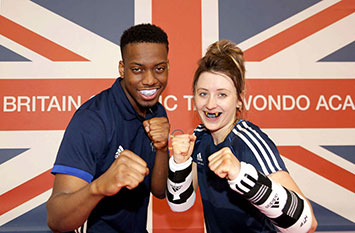 Opro
Mouthguard Manufacturer
Opro are the world's largest custom mouthguard manufacturer, they needed to digitise their model manufacturing process so they switched over to Magna's increased production and took cost out.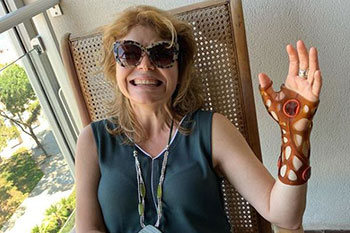 Xkelet
Orthotic Manufacturer
The powerful alliance of Xkelet and Photocentric has seen the creation of an advanced solution to traditional orthotics; one which is revolutionising the treatment of damaged bones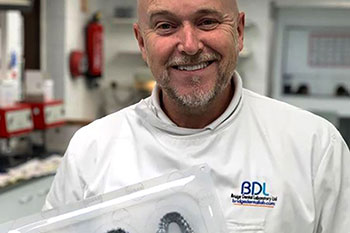 Bridge Dental Laboratory
Dental Laboratory
Bridge Dental were experiencing a rapid growth in demand for their clear aligners. In late 2019 they purchased their first magna and began repetable mass manufacture of models.
As part of our on-going operation at eXceed, we routinely test printed models from new 3D printers to ensure compatibility with our aligner-design process. We have recently tested 3D prints produced by the Photocentric Magna and were thoroughly impressed with their accuracy and quality, when measured against our standard calibration models. The Magna models ranked very high amongst all printed 3D arches we have ever experimented with.