UV resins for 3D printing
Photocentric manufactures a wide range of high-performance UV resins tailored to LCD, laser and DLP 3D printers. We manufacture resins to provide the perfect combination of viscosity, green strength, surface finish and final functional properties that are ideal for many industrial applications.
We have a highly experienced in-house team of chemists and print technicians running resins on many printers to achieve optimal properties.Our range of UV resins can be used on other leading 3D printers, such as as Asiga, Envisiontec, Flashforge, Formlabs, Peopoly, SprintRay etc.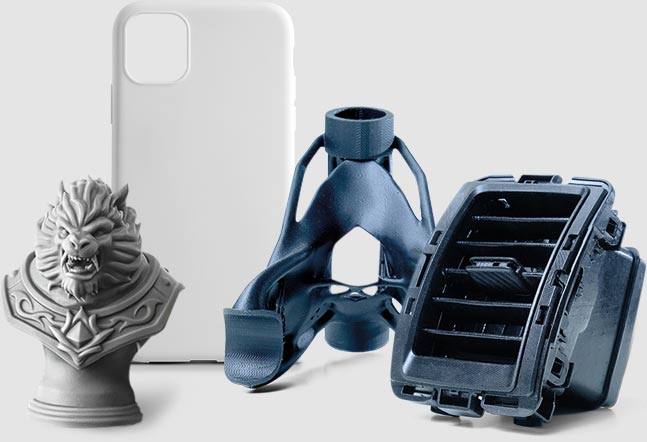 Darren Anker
Resin: Durable UV80  |  Printer: Peopoly Phenom
Durable UV80 is a great resin with engineering material qualities. The qualities allow complex models to be formed with incredible detailing. From concept to moulding, Durable UV80 delivers functional models with both high impact and accuracy.

Timo Schütt
Resin: UV DLP Poliglass  |  Printer: Anycubic Photon Mono X
I really enjoyed printing with Poliglass, I am looking forward to use your resins again.

Stefan van Seggelen
Resin: UV LCD Firm/LCD Hard  |  Printer: Anycubic Photon S Printer
I use your UV LCD Firm and UV LCD Hard resin on my Anycubic Photon S printer. The quality of your material is great, my prints look wonderful with your recommended settings!

C Denijs
Resin: UV DLP Flexible  |  Printer: Anycubic Mono
We are very pleased with the flexibility and transparency of this (clear) material with very little yellowing. We have had much positive feedback on products printed with it.

Righini Stefano
Resin: UV DLP Hard Grey  |  Printer: Asiga Max
I had printing problems with other resins, I tried yours and I'm finding they work very well.
Produce perfect performance with Photocentric's post processing products.
Our range of post processing products ensures you complete your 3D prints to the optimised level. Our cure units, wash units and resin cleaners have been engineered to optimise your printing experience.