Gamechanger for additive manufacturing
Powerful and intuitive, Photocentric studio 3D software has been created to simplify your printing experience.
Photocentric studio is compatible with most CAD formats and includes a suite of tools to support a variety of industries and levels of experience.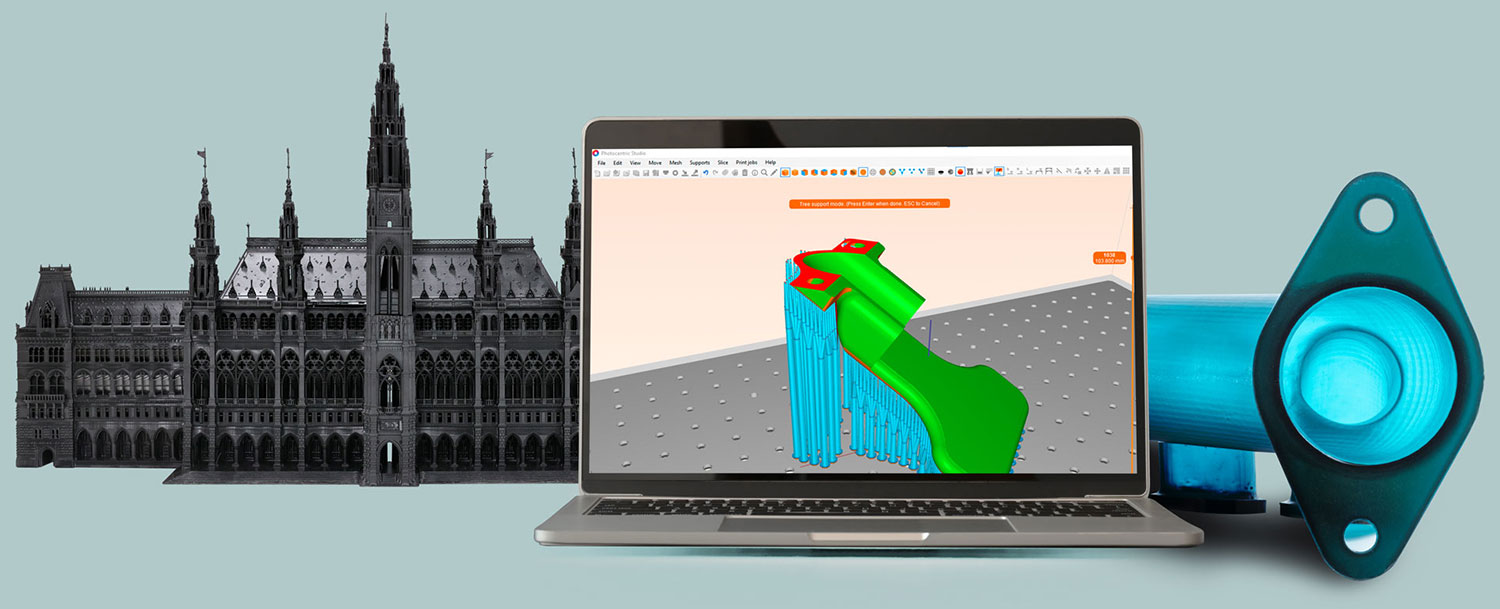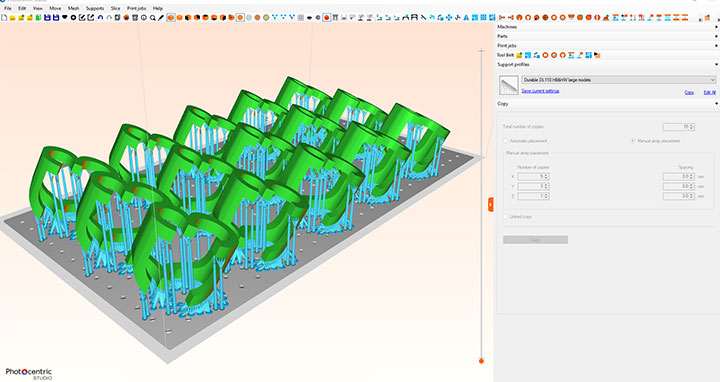 Photocentric Studio offers automated batch processing and part nesting to maximize platform use. The software also provides automatic and manual 3D model orientation, translation, scaling, copying and mirroring. Rapid processing of large files and sophisticated features make this the software of choice for industry professionals.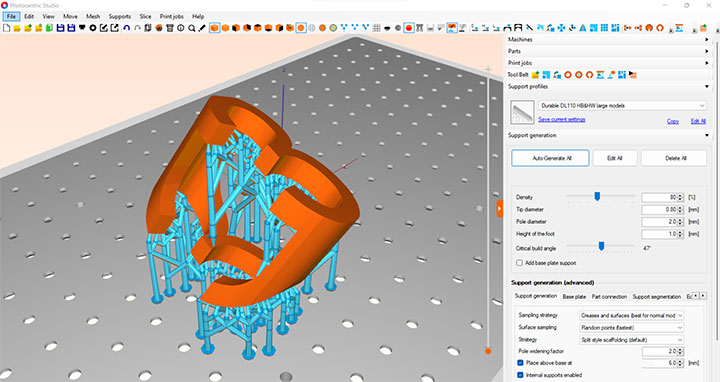 Optimised auto support generation
Photocentric Studio delivers an optimised auto support generation algorithm to minimize software preparation time. The extremely fast function uses superfast multiprocessing to provide ultimate automation. The software is also loaded with pre-set support profiles based on the resin type and part geometry.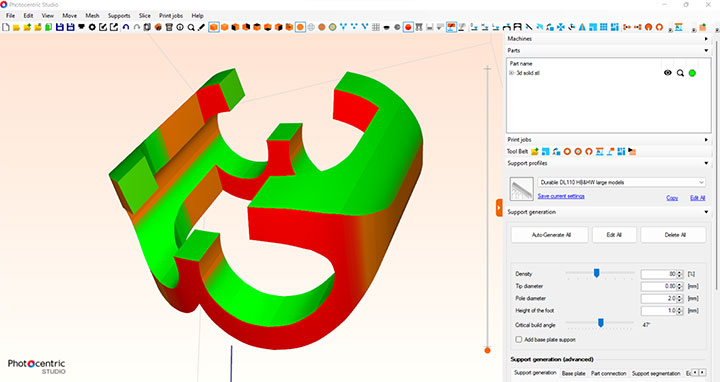 Auto detection of critical support areas
The automatic analysis tool identifies areas where support structures are required. Photocentric Studio also provides multi-platform support for large print volumes.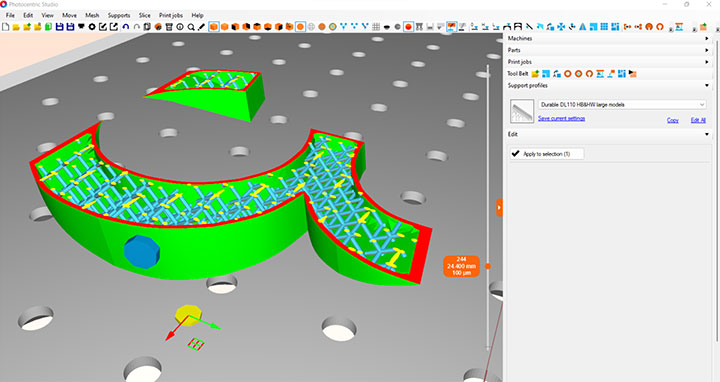 Drain holes, hollowing and infill of models
Photocentric Studio allows for models to be optimized with drain holes, hollowing, and infills to reduce resin use. 
A Photocentric Studio license is a perpetual which can be installed on two computers. If your Photocentric Studio license on your PC has been lost or no longer accessed on your PC then you can buy a license reset to reobtain your license.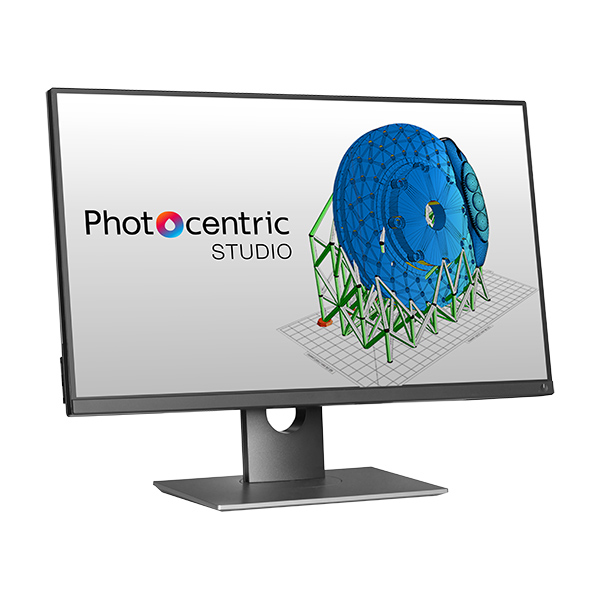 Photocentric Studio License Reset
Minimum system requirements
– Operating System Windows 7, 8 or 10
-Minimum 2.0 Ghz processor speed 2 cores. Recommended 4 cores
– GPU capable of opening opengl version 3.0 or higher. E.g Nvidia GEForce 1050 or higher
– .net framework version 4.0
– 64bit system: minimum 2GB of RAM, recommended 4GB
– 32bit system: minimum 1GB of RAM, recommended 2GB
You can run the software using macOS by using a Virtual Workstation with Windows installed on it.