Minimum Computer Requirements
– Operating System Windows 7, 8 or 10
-Minimum 2.0 Ghz processor speed 2 cores. Recommended 4 cores
– GPU capable of opening opengl version 3.0 or higher. E.g Nvidia GEForce 1050 or higher
– .net framework version 4.0
– 64bit system: minimum 2GB of RAM, recommended 4GB
– 32bit system: minimum 1GB of RAM, recommended 2GB
You can run the software using macOS by using a Virtual Workstation with Windows installed on it.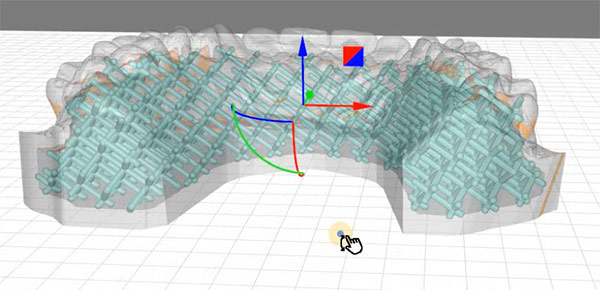 Import and export in different formats including stl, amf and obj.
Photocentric Studio 3D printer software Project files p3d, allow customers to reuse models and retain settings between sessions.
Presonalise your Studio user Interface.
Undo and redo facility assists editing.

Photocentric & CoreTechnologie – A Gamechanger for Additive Manufacturing
Photocentric and CoreTechnologie, a global leader in CAD solutions, have partnered to deliver an innovative Additive Manufacturing software suite for LC Magna users. With a huge feature set and superfast multiprocessing, this powerful solution also enables Magna users to upload their own logos, textures and customer-ready finishes. The solution also offers access to more than 5,000 different texture surface structures – truly revolutionising part design and production!