Discover how military collectable manufacturer Staples & Vine overcame production challenges with the adoption of 3D printing.
Established in the UK in 1996, the Staples & Vine Ltd story began with a 1:144 scale copy of Bristol Blenheim Mk IV. As time passed and their craftsmanship developed, their passion and drive transformed the company into the highly regarded military model business that it is known as today.
Staples & Vine continue to develop new models; adding to their already assorted military collection, to raise their public profile as a leading worldwide manufacturer of pewter aircraft and tank models.
Whilst all models continue to be hand designed and manufactured by Sera Vine (founder of Staples & Vine) at their studio in Devon, Sera's take on the entire process has changed through discovering new technologies. Staples & Vine's vision is to continuously push the boundaries of the collectable modelling industry and overcome the challenges faced during the design and production stages. For this reason, the tank and aircraft model manufacturer decided to build the advanced capabilities of 3D printing into their progressive work – LC Precision 1.5 and Daylight Precision Mould resin -purposefully developed to withstand vulcanization process.
"The print quality and accuracy from the Photocentric LC Precision 1.5 made the decision an instant no-brainer. The print quality is what any model maker would dream of"
Limitation of high detail
Traditional methods of hand sculpting on highly detailed subjects hindered the level of accuracy and time taken to create models. Introducing 3D printing into their workflow reduced the time taken to create highly detailed models, delighting customers with scaled replicas that truly reflected original military designs.
Staples & Vine produce their master models through a vulcanization process. These masters are then used to build multiple replicas of an original military design. The challenge faced was that the material used to build their masters was unable to withstand the heat and pressure during this process; resulting in Staples & Vine producing inaccurate masters to work from.
3D printing with LC Precision desktop printer
High-resolution desktop printer model Liquid Crystal Precision 1.5 and Daylight Precision Mould resin – a resin capable of withstanding vulcanization.
Named the Best Desktop Printer of the Year at the 2019 '3D Printing Industry Awards', the affordable LCD printer LC Precision 1.5 comes available with a range of optimized resins developed specifically for modelling applications.
LC Precision 1.5 is no longer on sale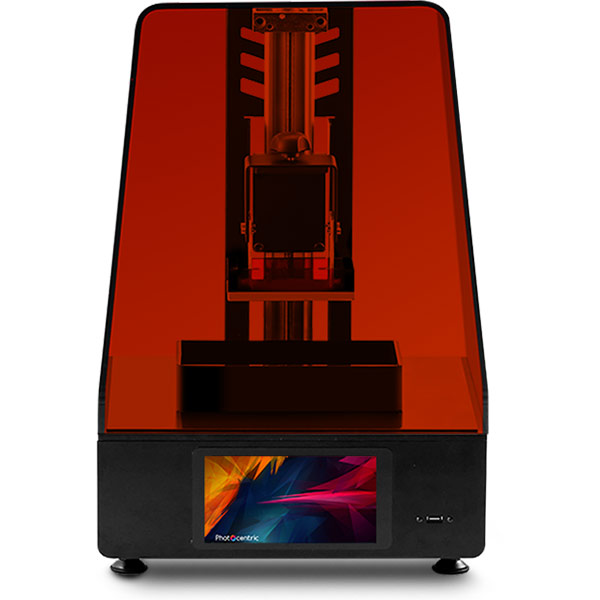 Freedom to design with unlimited detail

Production time reduced by 25%

High quality masters produced
With the integration of 3D printing into their workflow, Staples & Vine can now produce highly detailed 3D replicas of their original military designs.
By using the LC Precision 1.5 they are able to condense the stages of production making it easier for them to bring a new product to market. All of these benefits have come together to offer a collective time saving of 25% to them as the manufacturer, this is a drastic saving when compared to other leading 3D printing technologies that were only able to save just 15% on time.
By 3D printing their designs in Daylight Precision Mould resin, Staples & Vine are able to bring to life high-quality, accurate master models with ease. These models can then be vulcanized thus allowing them to mass manufacture highly-detailed copies to sell onto their customers.
"Compared with traditional methods of hand sculpting, using LC Precision 1.5 to print our masters has given us a time saving of 25%. FDM printing only gave us a time reduction of 15%"