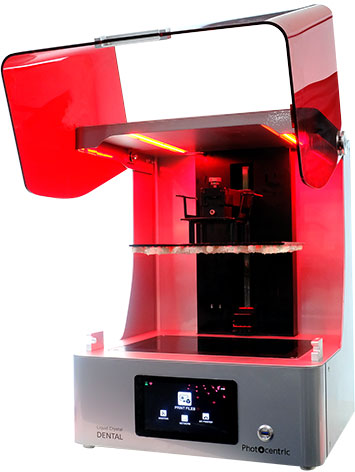 Quadrant Models per platform

80 minutes printed at 50μm
Liquid Crystal Dental provides dental labs with consistent, fast, cost effective printing technology. It is proven in its accuracy, reproducing models with >95% of models being +/- 100 microns across the entire platform. LCD screens are long-lasting, and the distribution of light remains even across the entire screen, providing consistently accurate prints.

Large build volume

Increase throughput with a build volume of  12.2 x 6.9 x 7.9″.

Rapid printing speeds

18mm per hour enabling over 200 dental arches to be printed in 8 hours.

Highly accurate

4K LCD screen ensuring accuracy across the entire platform.
Simplified workflow for producing dental models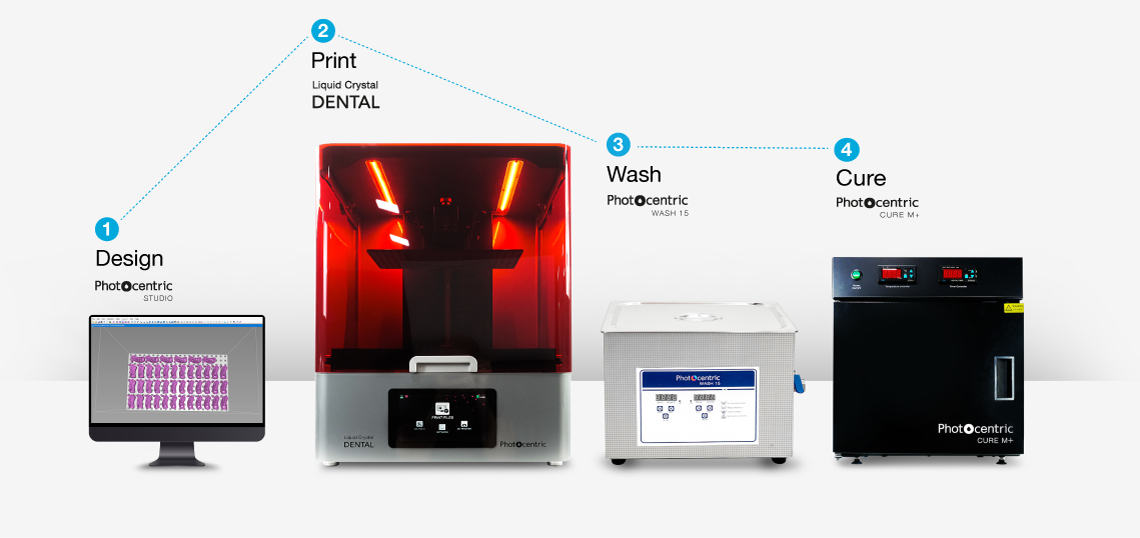 1. Scan and CAD design, load files into Photocentric Studio.
2. Simple print software transforms files into stl format suitable for printing.
3. Printed models are washed.
4. Models are post exposed, providing dry hard, final part properties.
As innovators in photopolymer our chemists develop resins that achieve the material properties our partners require for specific applications. Our 3D printing resin portfolio has been optimised and because we manufacture everything from the building-blocks upwards, we can provide the most cost-effective model costs.

Powerful and intuitive software
Compatible with dental software such as Exocad, 3shape, Blenderfordental etc. Photocentric Studio gives you the tools to easily prepare your models for printing.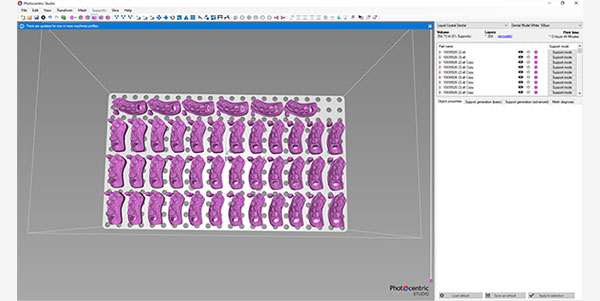 Perfect finish to your dental prints
Our specialised wash and cure process delivers optimized properties maintaining accuracy and consistency.