Photocentric takes Additive to AMUG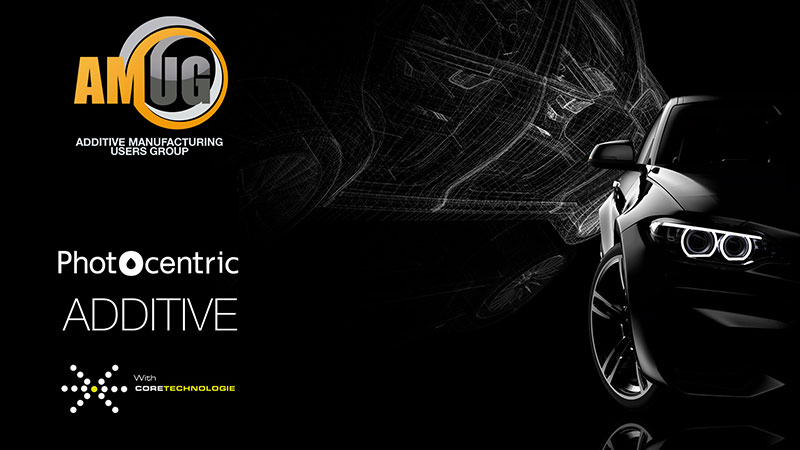 Additive and LC Magna combine to powerful effect at CoreTechnologie booth
Photocentric, inventor of LCD 3D printing, will showcase the combined benefits of its software and hardware at Additive Manufacturing Users Group (AMUG) Conference at 3-7 April, Chicago, Illinois. On show at CoreTechnologie booth 82 will be Photocentric Additive software, an LC Magna printer, as well as a host of printed parts on display showcasing the array of textures and finishes that can be produced using the technologies. CoreTechnologie is now also a Photocentric reseller in the US market, helping the solutions to reach a wider user base in the market.
"The response that we've had to Photocentric Additive, created with our partner and software leader CoreTechnologie, has been fantastic," says Paul Anfinson, CEO, Photocentric Inc. "Our customers that have been using the software have been really impressed by its functionality and processing speed. In addition to the thousands of textures immediately available, users can add their own customised finishes, apply a QR code or even rid layer lines to save on additional finishing costs. This technology is unrivalled in large format LCD printing and makes for an unbeatable package."
"CoreTechnologie is the leading global provider of CAD Converter, CAD Viewer and 3D Interoperability Software and we are delighted to be at AMUG with Photocentric to showcase the software that we developed for the LC Magna to our industry colleagues," says Anne Bastenie, COO, CoreTechnologie USA.