Working together to deliver the next generation of 3D materials.
The printing problems we are addressing together
The current limitations to enabling custom mass manufacture.

Limitations in material properties have hindered the ability of 3D prints to be used as functional end-use parts.

Printers, software, maintenance and resin costs are all much too high. Fully costed finished AM parts come out at about 150 times those of injection moulded items.

DLP's and Lasers can only make small parts and make them very slowly.
Our new scalable, cost-effective, manufacturing process for a wide variety of industrial applications.

New chemistries jointly developed by BASF and Photocentric. Mechanical properties of printable materials which are stable against UV, humidity, aggressive chemicals and perform even under heavy mechanical duress.

Affordable end-user prices
Photocentric and BASF mutually agreed at the outset to provide value to our industrial customers. Our aim is to offer prices on bulk resin that are low enough to be nearer to injection moulding costs than current SLA prices.

Large scale printing for manufacturing
Large format screens (up to 98") allow large part or multiple small part production at high resolution and fast speeds. LCDs unlocked the AM productivity problem.
Dental technicians, product designers, engineers and manufacturers can benefit from LC Magna's outstanding large volume and high-resolution capabilities.
Build Volume- 20.1 x 11 x 13.8″
Print Speed- 13.3mm per hour at 100µm
LCD Screen- 23.6″, 4K- 3840 X 2160px
Layer Thickness-25,50,100,150 & 200µm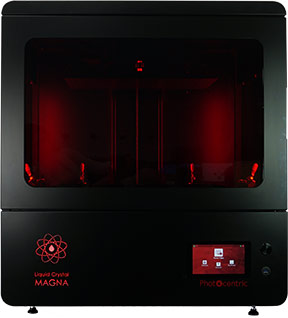 Enabling Custom Mass Manufacture and Large Component Prototyping. The largest format LCD printer currently available featuring a 4K 43" LCD screen and an 31.5″ build height.
Build Volume- 920 x 510 x 800mm
Print Speed- 8mm per hour at 100µm
LCD Screen- 43″, 4K- 3840 X 2160px
Cure Speed-100µm 45sec / layer*
(Available now for purchase to select customers)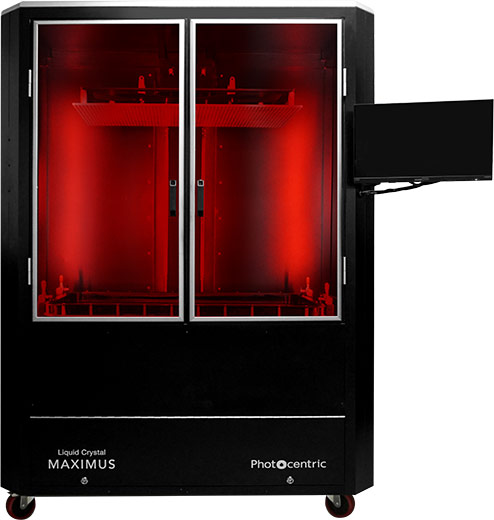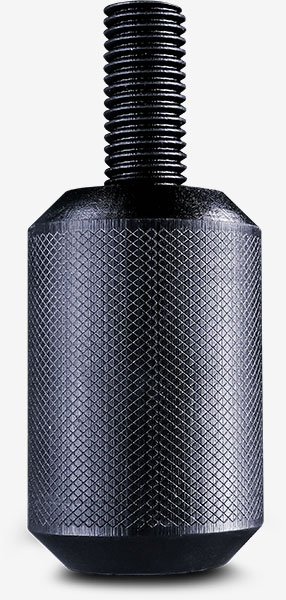 Understand how your company can benefit from custom design, freedom of geometry and absence of tooling. Start your journey making low-cost plastic parts in scale with our unique LCD solution, contact us today with details of your application.