We manufacture a wide range of 3D printing materials for product design, prototyping, engineering and manufacturing. With our in-house team of chemists coupled with our experience of building our own 3D printers we know what's required to make the best performing resins. We supply a wide range of customers across a wide range of industries around the globe. Whether you need a UV resin, an SLA resin or you're a dental laboratory requiring a specialist dental resin we have the right choice for you.
As well as developing resins for our own award-winning 3D printers we also have a range of resins that are compatible with other leading printer manufacturers including Asiga, Envisiontec, Flashforge, Formlabs, Peopoly and SprintRay.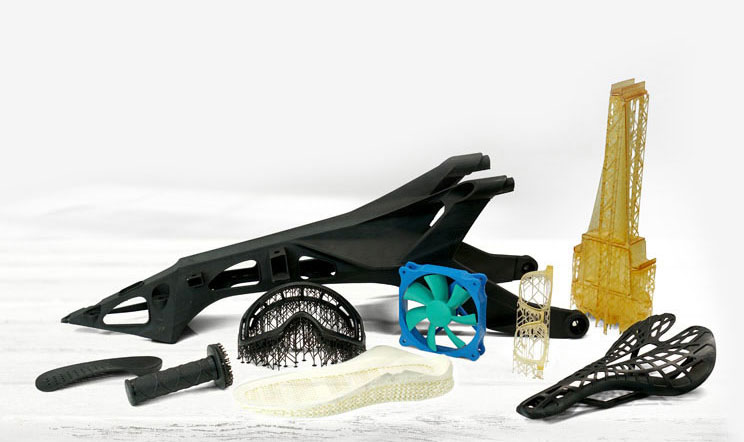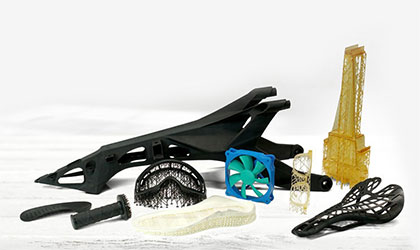 Dr Sarah Karmel, Head of Chemistry
Photocentric Resin Portfolio
EPD1006
Ultracur3D® EPD1006 Powered by Photocentric is the first in a new portfolio of 3D printing resins developed in partnership with BASF. This durable resin is perfect for creating functional parts capable of movement and flexibility without breaking where required.
EPD2006
Ultracur3D® EPD 2006 Powered by Photocentric is ideal for making large-scale objects displaying extreme hardness when pressure is applied. This Daylight resin designed for use on Liquid Crystal Magna is a rigid, durable and long lasting material which guarantees parts display the finest details possible.
Crystal Clear
Our UV Crystal Clear 3D Printing resin is ideal for making clear strong objects with only minimal shrinkage. UV Crystal Clear has been specifically developed to allow the fabrication of extremely clear objects with a smooth, shiny surface finish.
Duramax
Our Duramax 3D printing material has been created for 3D printing functional parts that are very durable and long lasting, with high impact strength. Thick objects are stiff but can be made to flex under strain, while returning to their original shape.
Dental Model
Accurate, high resolution models especially for dental work can be created using our Dental Model resin. Ideal for Orthodontic, study, and working models and created in collaboration with Dental Technologists to ensure optimal color, feel and working characteristics.
Dental Castable
Our Precision Dental Castable is ideal for creating highly accurate castable items such as crowns, bridges and partial denture bases. The resin has been formulated to burn evenly at regularly increasing temperature stages to reduce gas pressure in the cast and provide almost no ash content.
Draft
Our Draft 3D printing resin is our fastest printing resin yet. Specifically designed to allow for detailed, large parts to printed in shorter times for rapid prototyping or even production. This resin works up to a 350 μm layer height with low curing times, reducing print times dramatically.
Model
Our Model resin has been developed to specifically enable prototyping highly detailed objects, such as figurines and jewelry models. The printed parts can be easily painted and have a dry and smooth surface finish.
Durable
Our Durable resin is ideal for 3d printing durable, strong objects that can be bent without breaking. Thick objects are stiff but can be made to bend and flex under strain and will return to their original shape. Can be used for the fabrication of functional parts requiring a higher impact strength and durability.
Mould
Our Precision Mould is ideal for the creation of silicone rubber molds with high resolution. Parts can withstand temperatures of up to 356°F and the pressure created in vulcanization. Parts exhibit high strength and smooth surfaces.
Castable
Our Castable creates highly accurate jewelry parts for investment casting. Printed parts exhibit fine detail and provide smooth, crisp finish on the cast parts. Virtually no ash or residue and limited expansion.
High Tensile
Our High Tensile resin is ideal for making objects with high tensile strength and hardness. Objects cannot be bent or compressed easily and will withstand considerable force without deflection.
Translucent
Our Translucent is specially formulated for making objects with high tensile strength and hardness, fast. The resin is optimized for mass manufacture, being both very fast to print and fast to post expose, delivering a dry surface finish. Translucent can be printed at up to 350 µm layers (geometry dependent)
Concept
Our Concept resin brings digital model figurines to life. Jewelry prototypes or detailed figurines will be strong, durable and have finely detailed smooth surfaces. Printed prints can be painted.
Poliglass
Our Poliglass has been formulated to make parts that resemble glass. They will have a smooth surface finish and high transparency. In order to achieve a glossy surface finish, we recommend spraying with clear lacquer after post processing.
Firm
Our Firm resin creates parts that hold their shape while also being able to bend and flex slightly without snapping. Resin delivers mechanical properties similar to polypropylene.
Flexible
Our Flexible resin produces soft, flexible parts. Objects can be stretched without snapping or breaking. Lattice or hollow structures can be squashed and will return to their original shape afterwards.
Hard
Our Hard resin will make parts exhibiting crisp detail, high stiffness and high hardness. Parts won't deform when pressure is applied. Ideal resin for large parts.
Skin Safe
Our Skin Safe resin is one of the first completely label-free resins for 3D printing. It is non-toxic, non-irritant and doesn't cause allergic reactions. It is perfect for the education sector, allowing children to safely learn about 3D printing. Final parts are dry to touch, firm, smooth and have high detail.
High Temperature
Coming Soon
Our High Temperature Resin displays an extremely high heat deflection temperature (HDT), making it ideal for use in high temperature applications, such as plastic injection molding. It's high tensile strength, accompanied by the high Young's modulus, ensures durability throughout the printed product's life cycle.