Photocentric sign new Swiss partnership agreement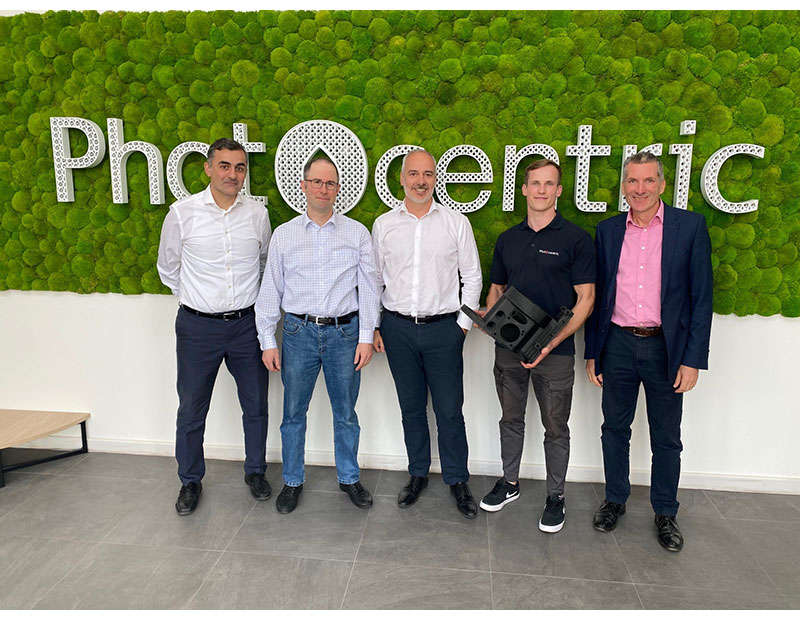 Photocentric Ltd. based in Peterborough (UK) and DIM3NSIONS AG based in Aesch ZH (CH) announce their future cooperation for resin-based 3D printers. DIM3NSIONS is appointed distributor of Photocentric printers in Switzerland and the Principality of Liechtenstein with immediate effect.
"With the addition of Photocentric 3D printers to the DIM3NSIONS portfolio, we can now offer our customers not only to produce large-format prototypes, but to produce small series cost-effectively," said Stefan Heule, CEO and owner of DIM3NSIONS AG.
"We are thrilled to have DIM3NSIONS on board and count on their additive manufacturing expertise and knowledge of the Swiss market," said Huseyin Sekerci, Partnerships Manager of Photocentric. "This strategic partnership will offer west-central Europe new possibilities for scaling up production using Liquid Crystal Display (LCD) 3D printers."
Founded in 2002, Photocentric is a manufacturer of resin-based LCD 3D printers and applicable photosensitive resins. The company is also the inventor of the daylight LCD 3D printing process. Photocentric will have its current portfolio on display at Formnext in Hall 12.0 Stand number D79 including the LC Opus UV LCD printer and the LC Magna large-format daylight LCD printer.
Founded in 2015, DIM3NSIONS is a value-added reseller for 3D printers, 3D scanners and thermoforming devices. Photocentric products expand the existing portfolio of 3D printers and support the constant effort to provide customers of all industries with the optimal solutions in additive manufacturing. DIM3NSIONS maintains a showroom in Arni (AG), where the new Photocentric printers will soon be on display.