Photocentric to showcase 'factories of the future' technologies at Rapid + TCT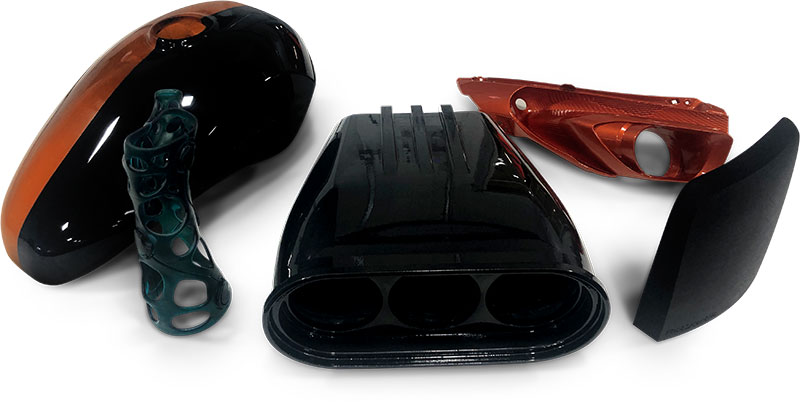 Photocentric, inventor of LCD 3D printing, will showcase its latest additive manufacturing technologies at RAPID+TCT, 17-19 May at Huntington Place, Michigan. On show at Booth 3035 will be Photocentric Additive software developed with CoreTechnologie, LC Magna and LC Opus printers, as well as a host of printed parts on display showcasing the array of textures and finishes that can be produced using the technologies. The combined benefits of software and hardware exhibited will illustrate how Photocentric is focusing on creating the digital factories of the future.
"We're delighted to be at RAPID+TCT to demonstrate how our solutions can deliver speed, volume, and cost savings to help manufacturers to beat their competitors," says Paul Anfinson, CEO, Photocentric Inc. "We're going to be joined at this year's show by our partners from CoreTechnologie who helped us develop the Photocentric Additive software solution. Our customers that have been using this software have been really impressed by its functionality and processing speed. In addition to the thousands of textures immediately available, users can add their own customised finishes, or even rid layer lines to save on additional finishing costs. This technology is unrivalled in large format LCD printing and makes for an unbeatable package. We continue to deliver innovation to our partners thanks to our sustained investment in research and development and we're excited at the prospect of meeting old and new customers in Detroit."
Photocentric Additive software is designed for use in a large array of applications including automotive, wearables, consumer electronics and more. Additive supports lattice structures and creates new possibilities for the design community with a host of customisation options. Visitors will also be able to see Photocentric LC Magna, which delivers an effective large-scale additive manufacturing solution with an impressive build volume. Also on show, the Photocentric LC Opus is a UV open-source 3D Printer which allows freedom of material choice whilst delivering fast and accurate prints.