Photocentric LC Opus launches today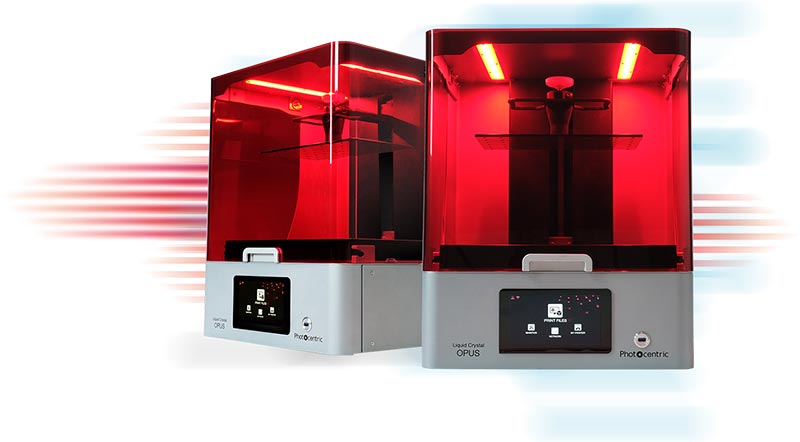 Today, 1st September 2021, marks the launch of our new printer, the LC Opus, our most versatile and quickest LCD printer yet. The rugged LC Opus is fast and accurate delivering reliable and repeatable performance. With a unique design featuring a custom monochrome screen, the LC Opus comes pre-calibrated and ready to print out of the box. A perfect size for a desktop or work bench, the LC Opus is ideally suited for a huge variety of applications and environments.  LC Opus will mark its global launch at the International Dental Show in Cologne, 22-25 September, on the Photocentric stand (M011).
"We wanted to build a versatile printer that was easy to use and delivered great performance and I believe that we have achieved this" says Sally Tipping, Sales Director, Photocentric. "It provides customers with a speedy, simple and versatile solution that is equally at home in a dental laboratory as it is in an engineering workshop. Its intuitive and simple operation makes LC Opus perfect for both beginners and experienced users alike across a broad range of applications. With its fast cure speed, low running costs and impressive build volume, LC Opus is an excellent all-rounder"
Philip Wears from Mango Dental, part of our beta programme, stated, ''Quite simply, we can't wait to get our next LC Opus, the resins are beautiful, the ease of use and maintenance have really been considered and build size is phenomenal. LC Opus from Photocentric, it's like they went away having listened to dental technicians and made the perfect printer!!''
LC Opus has broken all pre-order records for previous Photocentric models. Production for LC Opus has started with models now shipping.