Photocentric and BASF, blowing into the Windy City with SYOS.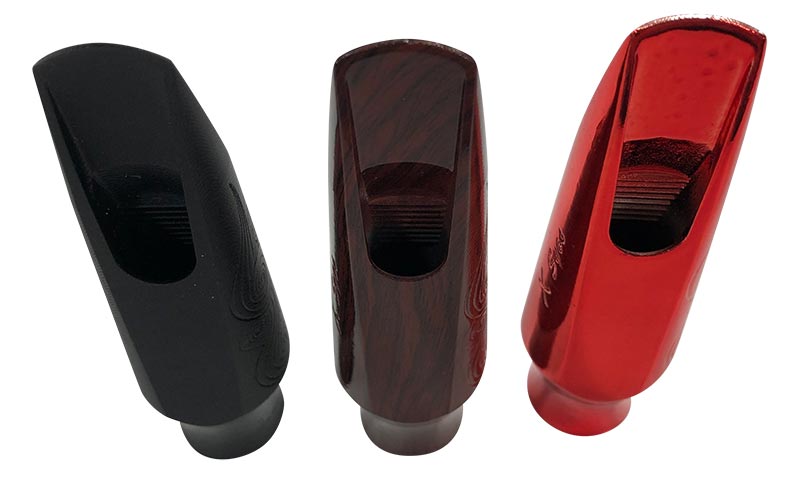 Visitors to this year's RAPID + TCT Show in Chicago will get the chance to see a selection of SYOS's innovative custom saxophone mouthpieces on display on the BASF stand.
Winners of the Public's Choice Award in the recent BASF ForwardAM competition, the SYOS mouthpieces were printed on a Photocentric LC Magna with BASF EPD1006 resin.
These mouthpieces on display also demonstrate what will be possible with the forthcoming CoreTechnologie and Photocentric software release which will provide LC Magna users with an almost limitless number of finishing and texturing options. In addition, two of the mouthpieces have received a final decorative finish to showcase a further innovation that Photocentric collaborating on with UK coating specialist, Replicoat.
Working in conjunction with SYOS, Photocentric were able to print 72 individual mouthpieces on a single LC Magna platform in under 10 hours.
With the option to print a variety of designs at once and even print different sized products on the same platform at the same time.
As inventors of LCD 3D printing, Photocentric are confident that the results achieved on their largest LCD printer on the market will encourage manufactures to switch to the technology for their needs.
The results show the opportunity for scalability available within additive manufacturing now, compared to traditional formats.
The Rapid + TCT show marks the first of many for Photocentric over the coming weeks, where their LC Magna machine will be joined by the newly released LC Opus, at IDS, TCT UK and Formnext.