Photocentric set for expansion in UK and US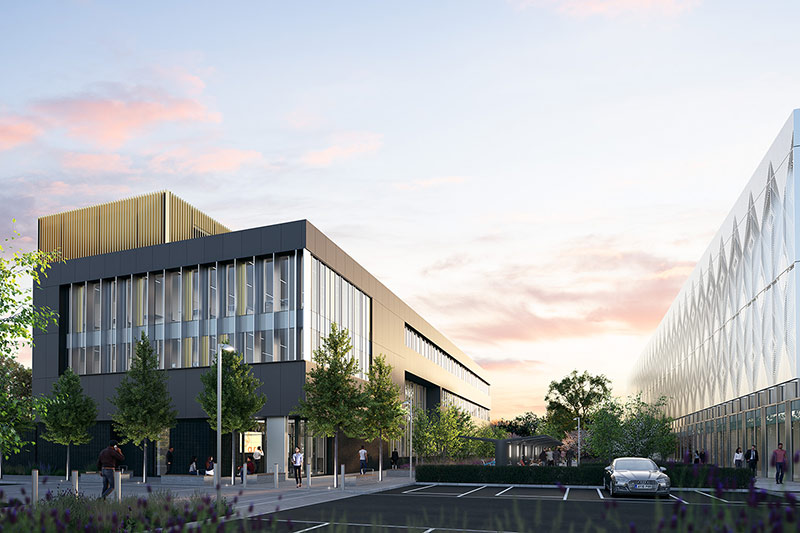 Exciting new images have been released of Photocentric's planned R&D facility at the new University of Peterborough site, near Peterborough's embankment.
The development represents a multi-million-pound investment in the city and will create additional jobs in the process.
The new state-of-the-art development near Bishop's Road, Peterborough is just one of two new locations for the Cambridgeshire based 3D technology experts.
The research and development hub should be completed roughly a year after the opening of a purpose-built 5,500sqm 3D printing Centre of Excellence at Titan Drive, in Fengate in November 2021.
Featuring three state-of-the-art print farms for industrial parts, dental aligners and ceramics measuring 1,275sqm, plus 1,400sqm for 3D hardware production and additional space for office and desk space.
Paul Holt, managing director, said: "Due to the rapid scaling of our business, it has become apparent that we needed to create a high-tech manufacturing facility that would become the world's first centre to digitally mass manufacture parts."
The Centre of Excellence will cost in the region of £1.8 million for the triple Queen's Award-winning company to build.
Mr Holt said: "No other facility like our Centre of Excellence exists in the world.
"Uniquely it will make the resins for printing, then make 3D printers, then make the 3D printed parts, recycling part of the plastic back in the process, all in one building in one line.
He added: "The university project is a year later and is a pure research facility, but we aim to teach Peterborough University students as well."
The facility will feature a 3,300sqm top floor state-of-the-art R&D hub, focusing on 3D printing, battery hardware, software and materials.
The R&D centre is a joint project with the Cambridgeshire and Peterborough Combined Authority and will hopefully aid students learning at the university also.
The new buildings will take Photocentric's portfolio of properties in the UK to 3, with their existing headquarters situated on Oxney Road, also in Peterborough.
With an additional base in the US, it is an exciting time for the company, with more US development on the horizon to announce shortly.