Photocentric Announces Vision of 3D Printed Batteries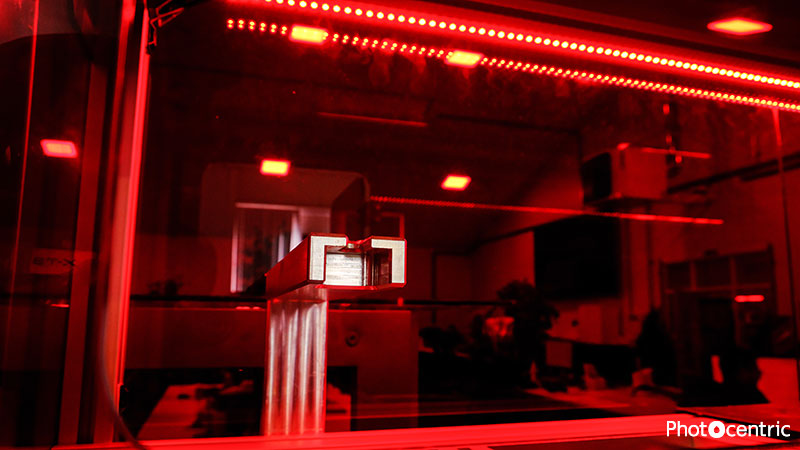 Peterborough based manufacturer Photocentric, are making a significant investment by creating a new battery research division. Photocentric are now focussing their entire research team on the issue of improving energy storage- one of the most important issues to face the Earth today.
Currently leading several grant-funded projects researching into this new 3D printed battery technology, Photocentric has credible claims to have game-changing innovation in this sector. Current funded projects are provided by the Advanced Propulsion Centre under their Technology Developer Programme (TDAP); and Innovate with a collaborative partnership with the Centre for Process Innovation (CPI) and Johnson Matthey into 3D printed solid state batteries.
Photocentric are using novel additive manufacturing techniques to create lighter, smaller batteries to deliver faster charging combined with increased power density. It is hoped that this technology will enable orders of magnitude improvements in battery performance and be used in a future Giga factory based in the UK.
Photocentric consider this to be the most important research project they have undertaken in their 18-year history. They are using their novel visible light polymerisation in combination with their LCD screen-based 3D printers to enable the low-cost mass manufacture of batteries and have several patents filed in this area. Batteries currently used in the automotive industry are large, heavy, and not optimised for their intended application, with vehicle design ultimately dictated by battery availability. Photocentric intends to 3D print battery electrodes and using the freedom of geometry that the process provides, intends to deliver significant improvements in battery manufacture.
Dr Sarah Karmel, Head of R&D Chemistry at Photocentric commented "currently, electric vehicles are made
to fit around the battery module, we want to create customised batteries that fit the vehicle".
Photocentric are now expanding their team of scientists employing more world-class experts in electrochemistry and batteries to exploit this exciting opportunity.